Exceptional Customer Service
No setup fees or hidden charges
Page 1 Google ranking
Guaranteed 99.9% website uptime
13 Years in the website business
Latest website technology
E-commerce websites
Paid Advertising Perth - Pay Per Click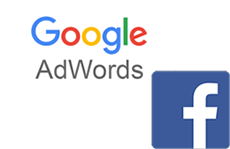 Be on the first page of Google!
Increase sales with a successful Pay Per Click campaign!
Save money by reaching your goals within budget!
LOOKING TO INCREASE YOUR SALES?
Paid advertising is a great way to drive traffic to your site and increase business!
But how do you make sure you are getting most out of paid advertising?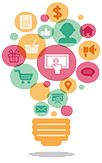 » Ensure you are able to track everything!
» Ensure you can see the traffic that is coming through.
» Ensure you can see how many clicks are converted into genuine leads.
» Ensure you have a landing page which allows you to customise content that sends visitors towards a specific deal, such as a special on a new product.
All this is achieved at Websiteblitz!
Websiteblitz offers 'Lead and Call Tracking', which records every phone call that comes from a phone number on your website. This allows you to know what results you are getting from your marketing and assists in handling incoming calls so you can increase sales!
Even if you are not at your computer, your marketing is right in your hands! Receive instant mobile alerts when a customer contacts you from your website.
Access reports anytime that shows you where your leads come from and what sources they are using!
Websiteblitz uses Facebook advertising which allows you to get your ad to the right people. Facebook advertising allows you to understand your results and improve on them for more impact!
Pay Per Click reaches the right people searching for the service you are offering. You only pay when someone clicks on your advertisement, with clicks starting at 0.01 cent!
For a detailed quote fill out the form below - or call us on 1300 731 165